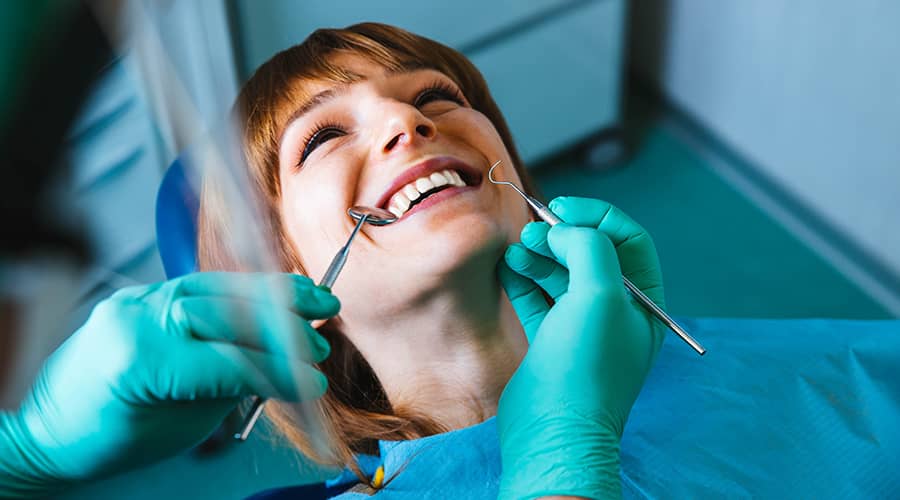 Financing Your Care
In our office, we offer high quality care and payment options that work for all of our patients. Below you will find a list of insurance and payment plans that we accept. If you don't see your preferred method on our list, please call our office to find out what other options may be available to you.
Note: We don't accept HMO, Medicaid, or Medicare.
Dental insurance plans we work with:
Dental Benefit Provider (DBP/UHC)
Health Net Associates
Lincoln Financial Group
Morgan White
OptumHealth Allies
Peoples Benefit Life Insurance Company
Secure Horizons
Unimerica Dental
UnitedHealthcare Dental
UMR/Fiserv Health Managed Dental/Wausau Benefits
United Health One
Dental Health Alliance (DHA)
Aetna Life Insurance Company
Company of America
Covenant Services
Direct Dental Administrators,L.L.C.
EBSO
Formula Corp
Integrity Administrators
Mertain
Momentum Insurance Plans
Mutual of Omaha
Preferred One
Sun Life
United Concordia
DentalGuard Preferred
Allcare, Inc
Allied Benefits
Benefit Administrative Systems (BAS)
Benemax
Boon Chapman
Chesterfield Resources, Inc
CoreSource
Coventry National Network/Mail Handler's
Benefit Plan
Group Administrators, Ltd
Guardian PPO
Health Plans, Inc
HSBA, Inc
Liberty Dental Plan
Loomis
National Elevator Industry Benefit Plan
NECA-IBEW Welfare Trust Fund
Pan American Life LLC
Partners Benefit Group
Professional Benefit Administrators, Inc (PBA)
Zelis
American Trust Administrators
Ameritas
Argus Dental Plan
Assurant
Bloomfield Bank
Campanion Life
Cigna
ComTon Inc.
Custom Design Benefits
Dearborn National
DNOA/Dearborn
Dunn & Associates
Employee LLC
First Benefit Administrators
Guardian
Health Resources Inc
Kansas City Life Insurance
Kemper
Key Benefit Administrators Inc
Maverest
Principal
Renaissance Dental
SIHO Insurance Services
Humana
Humana Dental PPO
CompBenefits
DeCare Dental (DDN/Grid+)
Albany International
Anthem BCBS Dental
BCBS FEP
Fellowship of Christian Athletes
Teamsters (IBT)
Visant Companies
Medical Insurance Plans we work with:
Payment options:
Pay up front with cash or cashiers check and receive a 5% discount. (Note: We do not accept personal checks.)
Cash Discount: Pay upfront with cash and receive a discount.
Check or Credit Card: Always accepted.  We take Visa, Mastercard, Discover and American Express.
Other options:
Please note: Payment is due at the time of service.
As a courtesy to you, we will bill your insurance company and track claims. Please keep us informed of any changes to your insurance plan. You are responsible for the fees charged by our office, no matter what your insurance coverage may be. Most insurance companies should respond to the claim within four to six weeks. Any remaining cost is your responsibility.
We Are Here To Help!
Please call (847) 381-0106 for more information about financing your oral health needs in our office!
Call Us